It's not widely known, but the State of California recently reinstated the tax penalty for not having health insurance for the 2020 tax year. If you don't have coverage, you'll get hit with a big fine when you file your 2020 tax return. Don't let it catch you by surprise!
This is not tax advice – it's purely for informational purposes! But here's roughly what you can expect to pay: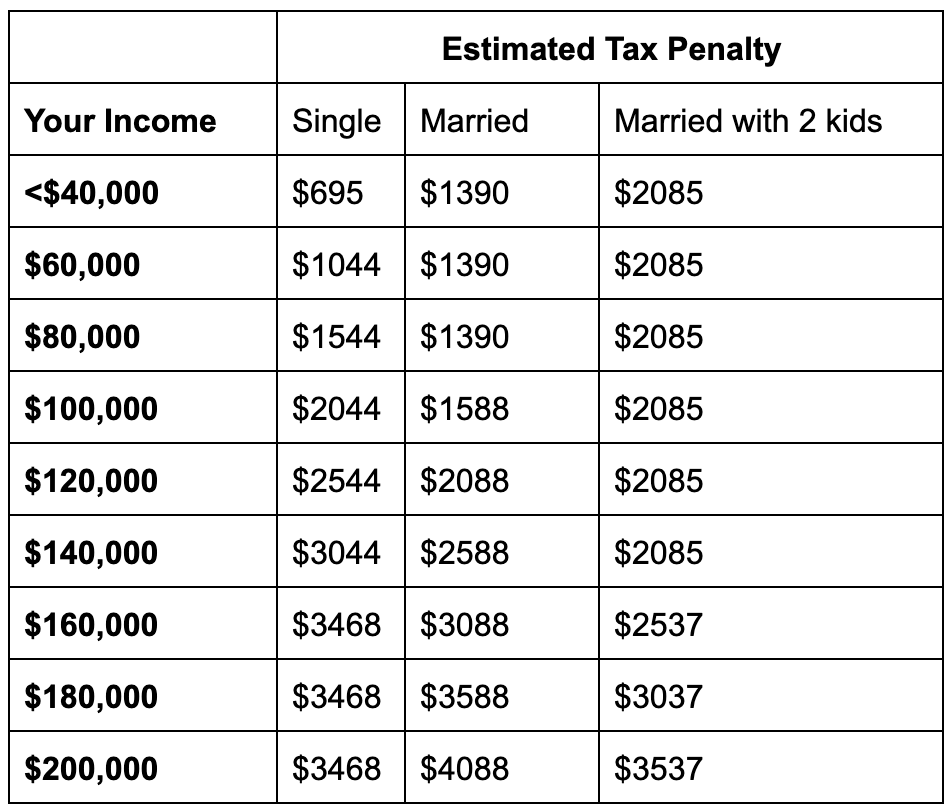 How to avoid the fine
Covered California just announced a new Special Enrollment Period for people who are just now learning about the income tax penalty. If you don't currently have health insurance coverage, you have until April 30 June 30th, 2020 to enroll. This is your last chance! [Edited to reflect new deadline.]
Thanks to federal subsidies, coverage is often way less expensive than you think! Depending on your income level, plans could be as low as $1/month – way cheaper than the penalty.
To avoid the fine (and get some affordable health insurance), book a free phone appointment with us here. It usually takes less than an hour over the phone and we promise we'll make the process super easy!
About Us
Ask Ariana has helped thousands of Californians get affordable health insurance since 2015. We believe that everyone deserves access to affordable healthcare. Navigating the insurance system can be frustrating and we'd love to help for free. Book an appointment with us at AskAriana.com.